WELCOME TO THE ASCENSION WEBSITE
For almost 60 years the Church of the Ascension has served God by reaching out to our neighbours in caring and supportive ways with the love of Christ. We are a community of ordinary people working to build a better world. We want to get to know you so that we can serve and support you in practical and meaningful ways just as Jesus did when he lived on earth.
You can help us by completing a short survey at: www.surveymonkey.com. You can learn more about our programs and ministries on this website, however, the reality of life at the Ascension is deeper and richer than a website can ever convey. Come find out!
AUTUMN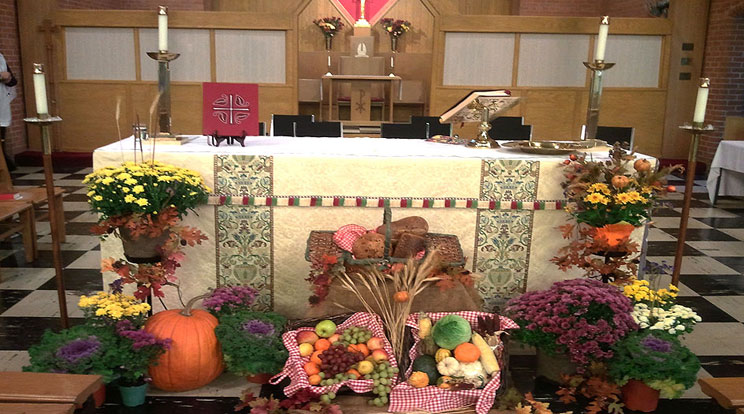 Autumn is my favourite time of year. Regardless of how good or bad the summer may have been, the autumn brings with it a renewed sense of purpose and an energy that is invigorating. Though we call this season "Thanksgiving", for Christians, life and living is thanksgiving, offered to an awesome God who so generously cares and provides for all our needs. St. Paul in 1 Thessalonians 5:5 reminds us that we are all children of light and children of the day; not of darkness, destined not for wrath but for obtaining salvation through our Lord Jesus Christ. He encourages us therefore to build each other up in faith and love and to be thankful for the hope we have in our salvation.
Studies show that those who live in a state of thanksgiving whether they be 3 or 103 display stronger immune systems, have lower blood pressure, are more optimistic and are more generous, compassionate and outgoing people! Such an attitude acknowledges that we are all interdependent upon one another and that it is from alone that all blessings flow.
Soon it will be All Saints and All Souls, Remembrance, Advent and Christmas, wonderful occasions to offer God our Praise. The Ascension is abuzz with activity in anticipation of these great festivals: practice for the Fauré Requiem can be heard; preparation for our Service of Remembrance featuring a piper and trumpeter; and very soon rehearsals will begin for our interactive Advent I Service and Christmas Pageant.
As all this unfolds, the weather is turning colder and more folk in our community will look to us for support and help from our Community Share Food Bank – God knows our needs even before we ask – and will also provide the means to meet that need. Let us give thanks to God for the Ascension and its ministry and let us continue to build each other up in faith and love.
BULLETIN
ESL COORDINATOR NEEDED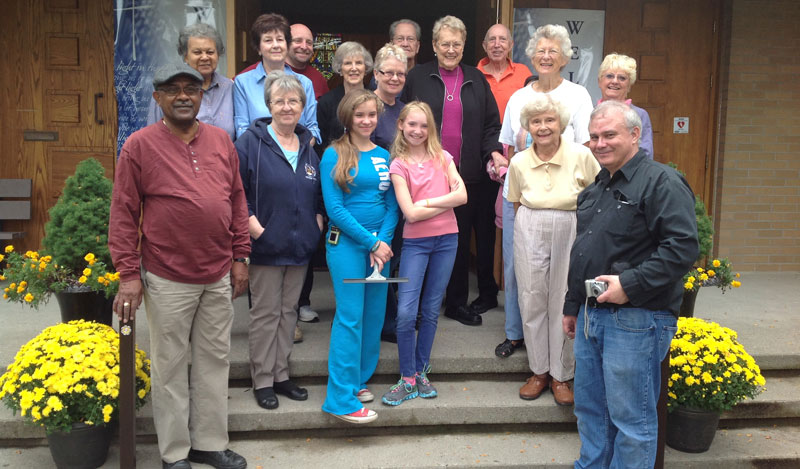 Do you like people, are you patient & have a sense of humour?
The Ascension is looking for someone who will help to coordinate our ESL outreach to New Canadians.  No experience is needed only a willingness to learn and assist others with their English language skills that will help them to adapt to living and working in Canada.
Please email the Church Office:  ascension@ca.inter.net or telephone 416-484-9303. Thank you.
AUDITIONS FOR THE CHOIRS OF THE ASCENSION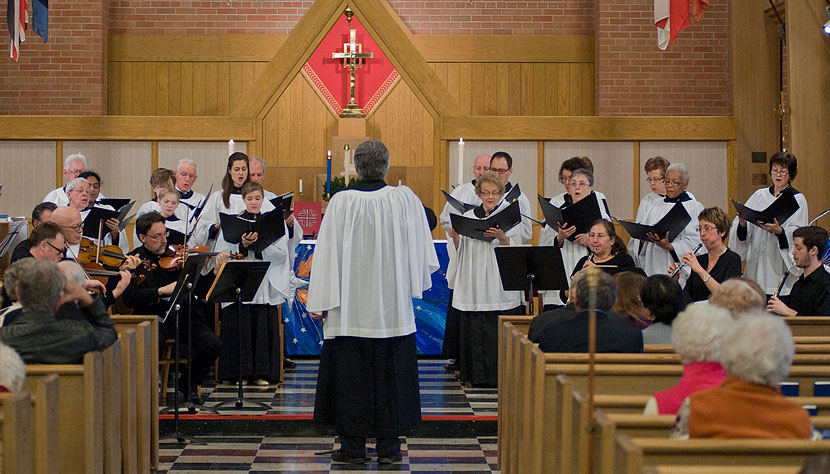 Both the Ascension Choir and the Contemporary Choir are always welcoming of new members. At this time, the Ascension Choir is in need of male voices (both Tenor and Bass). The Contemporary Choir is open to all voice types.
Anyone wishing to join in this special ministry, please contact our Music Director, Lawrence Green at 416-444-8881 or email ascension@ca.inter.net